About Us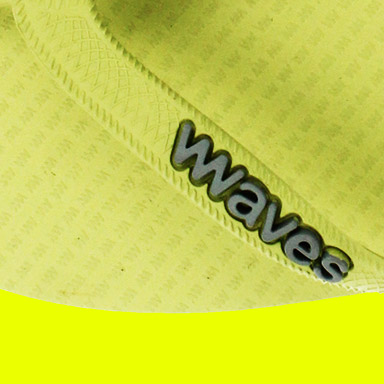 Who is behind Waves
WAVES is a sparkling, chic and colorful toe sandal collection from Sri Lanka, named after the beauty of Sri Lanka.
The raw materials used in the production of Waves are selected with the utmost care to leave no damage in nature. That's why Waves is made entirely from genuine Sri Lankan natural rubber. This rubber is harvested, treated and processed into comfortable shoes.
This makes Waves one of the few shoes made from pure natural rubber in the world. Because the average toe sandal contributes to a massive component of the plastic waste that ends up in landfills and in our oceans, Waves is committed to fighting the pollution of nature that feeds us all.
Waves toe sandal capture the essence of Sri Lanka in various ways. With our farmers, harvesters, technicians and craftspeople, Waves embraces one of the most beautiful facets of Sri Lanka – its people. Our rubber is sourced from distant plantations, this employs many people from the local villages. From our smiling farmers who grow rubber with a careful combination of traditional methods and new technology, to harvesters, often from families who have been involved in the craft for several generations, to our new age technicians and designers who provide quality, fantastic aesthetics and comfort, our team brings out the best in Sri Lanka and its people. Our team at Waves is very proud to employ them, which opens up unimagined opportunities for many individuals and their families throughout the island.
This is what makes wearing Waves a much greater experience than the average pair of toe sandal. With the purchase of a pair of Waves you become part of the paradisiacal landscape, its great history, its flora, fauna and people.
When you wear a pair of Waves, you are committing yourself to protecting the pristine unfolding of nature and preserving it for tomorrow. When you wear a pair of Waves, you touch the lives of many people in Sri Lanka, from farmers and growers to harvest workers, and help them to secure their livelihoods.
When you wear a pair of Waves, you make the difference!